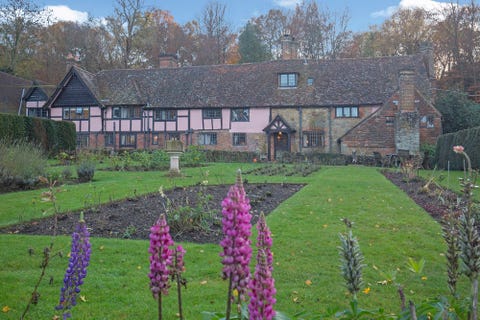 Royalists will no doubt want to find the keys to this historic nine-bedroom detached home under their Christmas tree on 25th December.
Crockham House is a 15th century, Grade II listed country cottage fit for Harry and Meghan.
Nestled in the Kent countryside of Westerham, the charming property was once home to Alice Bowes-Lyon. Queen Elizabeth, the late Queen Mother, was part of the well-known, upper-class Bowes-Lyon family. She is said to have played in Crockham's enchanting 20-acre grounds as a child. These were the same gardens designed by Octavia Hill who co-founded the National Trust.

Read more and see the photos of the mansion that the Queen Mother played in as a child at………..Country cottage with links to the late Queen Mother for sale in Kent